Older low-mileage cars haven't had much exercise. Cars are full of plastic and rubber parts that tend to get brittle if they're not used regularly, and drivetrain components are definitely happier when they have hot fluids coursing through them on a consistent basis.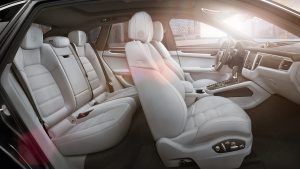 Our service department offers the best in automotive service to our customers. Our facility features current diagnostic and repair equipment and our highly skilled technicians will deliver the most efficient and quality vehicle care.
With our robust maintenance history, our used vehicles could be a better long-term bet in terms of running costs. Bottom line? Low miles aren't always your friend. Consider a U-Save Used Car.